Catalog of services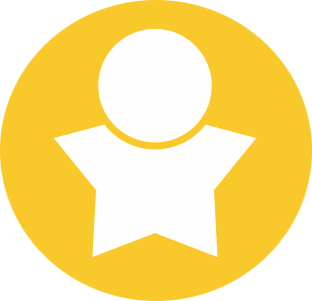 Provide
Your team can spend months setting up a new business application and spend others months for integrating identity management with the rest of your applications. ¿Do you want to roll out your application as quickly as possible keeping your data secure and accessible? ¿Do you want renew your existent application with a smart identity management? Join us!! and will see what you can do to make a big impact on your business.
IAMaaS -Identity and Access Management as a service- provides you may have entire control of every your users and covering end-to-end chain of autentication, authorization and accounting to all your apps from a single entry point
Related documents
IAMaaS Overview - Spanish Version
Download
Related Services 3S Offering
Functional Model
User OWN SITE
Benefits & Advantages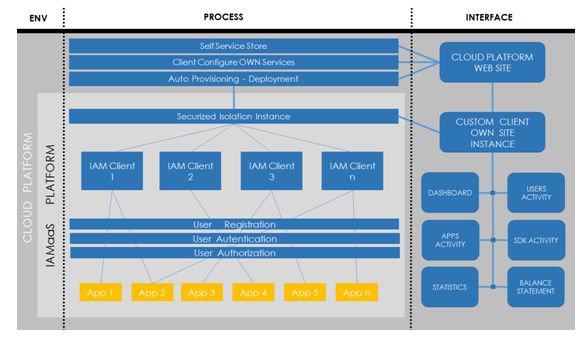 IAMaaS supposes a new generation at identity management systems that solves the identity matter on integral way, supported on Cloud Computing infrastructure and offered in self service / atoprovision mode, from which, the user can set the scope of its own service and with immediacy has a custom instance to your needs.
IAMaas is an enterprise-grade platform for modern identity. We give you tools that eliminate the friction of authentication for your applications and APIs -all accessible through your account dashboard-. It allows, through multiple modules, the authentication control, authorization and user access, the ability to consume resources, repositories and applications, based on profiles, roles and business rules, every on isolated and secured environment, able to providing to users the SMARTER REGISTRATION. You can easily and quickly connect your apps, choose identity providers, add users, set up rules, customize your login page and access analytics from your IAMaaS dashboard. It really is identity made very simple for developers and friendly for end-users.
IAMaaS provides the SINGLE SIGN ON concept in all your applications managed or provisioned, ensuring that access to all services is resolved without having to identify again whenever to consume a different service. It also offers the possibility of using other user account where he has previously registered: Gmail, Twitter, Facebook, Google.
IAMaaS provides a rules engine that allows you to apply flexible deployment models, combining a wide range of attributes identity and contextual data such that the user can define situations and moments for implement authorization and access control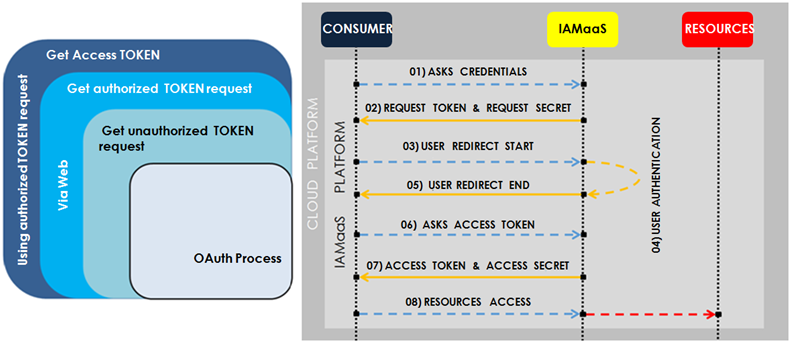 IAMaaS is based on Cloud Computing Service Model, consequently provides:
SCALABILITY: Platform understands the need to provision new resources elastically whenever applications require it to continue running. Also understands the apps scalability needs, in this case the additional load requires additional resources, therefore, IAMaaS works both ways, understanding that scaling is as important as de-scaling when are working with dynamic services
INTEROPERABILITY AND SERVICES ORIENTATION: In this sense, treats interoperability as an analogy to the process of communication between people. And, from the semantic point of view, the consensus on the meaning of the terms of language is essential to take the process of communication between people, like the applications exchanging data with other applications every time. in both must establish consensus about the meaning of the messages types involved. IAMaaS offers the possibility of data exchange and knowledge through INDUSTRY STANDARDS, thus ensuring the future integration of any new information added.
SECURITY: Provides the most sophisticated rules and continuous updating of the recommendations of the Industry
METERING & MONITORING: Provides capabilities to measure and monitor the activity and parameterize the threshold management to ACTIVITY CONTROL through several views, alarms, analytical and audits. It also has an electronic journal with full traceability of each of the operations.
From this 3S environment, you can inspect, select and set the scope of your auto-provisioning needs, on a very simple process. Immediately after having completed the process, you will have a secured, private and completely dedicated environment for you. This personal site has been called "MyOWNSite", where you can manage all your applications and services from an personalized DashBoard on a multi-device environment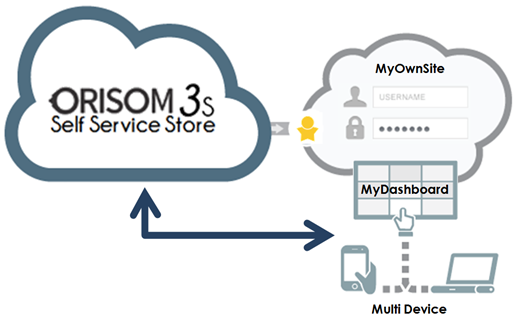 You can add any application, service or component included into your Information Systems Management strategy and simply stating each component on Platform, IAMaaS will inmmediatly manage your Identity Model.
It counts with Application Manager where the Administrator can define the basic parameters and Platform delivers all integration and security keys. After this simple operation, the component will be included in the model and will receive all IAMaaS services. Also, from the Transaction Panel you can monitorize every operation performed, while from the Configuration Panel you can customize the look, rules and behavior of your Identity Management Model.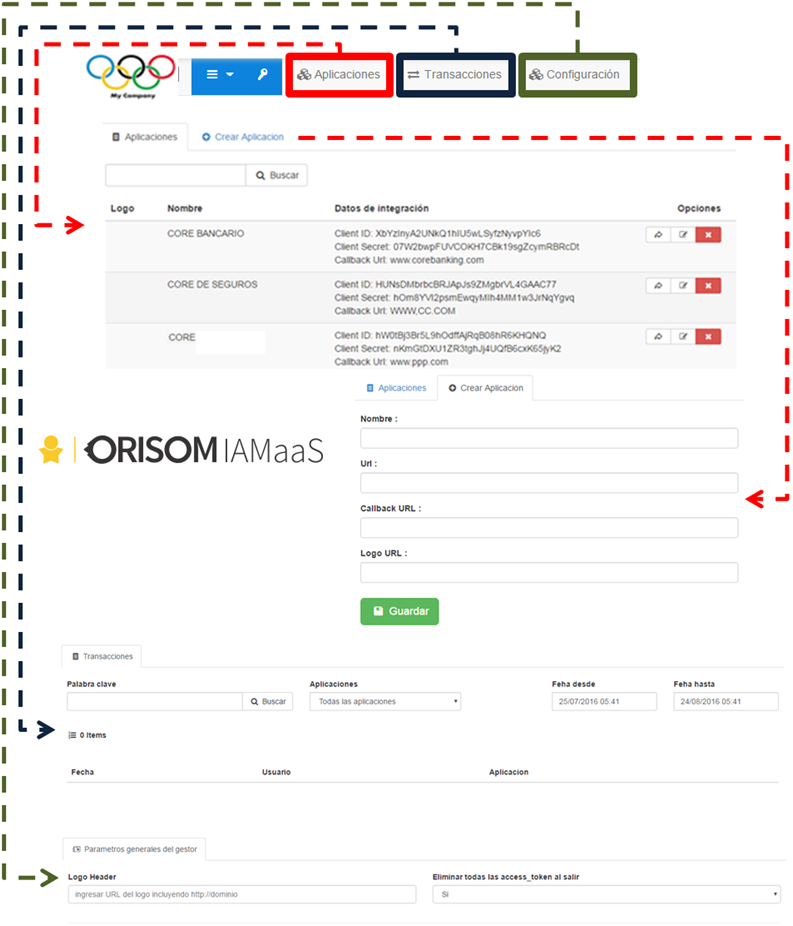 You can add or remove users, modify profile and authorization attributes, and identify root-cause user login issues in minutes with a simple, intuitive and powerful web interface.
You can access detailed profile information for each of your users, including authentication details, devices, login history and locations.
You can easily edit user profile information, remove or block users, or sign in as a user.
You can connect your users to your apps in whatever ways you choose.
You can fully customize any stage of the authentication, authorization and access control pipeline.
IAmaaS works with every popular mobile platform. Users can seamlessly authenticate
Whatever the reason, IAMaaS allows you to easily sign in as a user.
IAMaaS has been designed to solve the factors identified by clients as critical points whenever they must decide about the adoption of a Identities Management System.
It has been thought-out for that end users only spend their time on managing and administering the functionality provided with no need to worry about solving technology issues or details associated with the several back end components. So, IAMaaS provides a tool kit to minimize deployment efforts and ensure an evolutive model, all into a flexibility framework, where the customer pays only for those resources they consume without any kind of hidden costs.
IAMaaS benefits for organizations:
Increased corporative security: The Cloud Computing Model and the automation mechanisms -especially federated authentication- provided by IAMaaS, give high levels of security and confidence to avoid unauthorized access vulnerabilities by users with orphaned accounts or improper access by users who should not be able to do by changing his position into organization
Compliance: The management of organizations have a responsibility to enforce the rules of internal controls and ensure compliance with the new regulations obligations. IAMaaS provides a Rule Manager that lets you customize and adapt policies of organizational resources access to the current normatives.
Cost Reduction: IAMaaS helps to reduce indirect costs related administrative overheads and help-desk because enabling the implementation of automations. Also, reduces direct cost related to the over-provisioning of licenses. On the other hand, the software development cost is drastically reduced due that IAMaaS covers fully Identity Management Strategy
Increased productivity: According to several studies and reports by independent consultants, between 15-25% of user activities should be repeated by errors, 27% of companies takes more than 5 days to provide or remove rights access to users, and between 40- 60% of service desk calls are related to bad understanding of passwords process by users parties. IAMaaS optimizes productivity since it automates all the process and minimizes the user provisioning/user deprovisioning times. On the other hand, whenever a Company evolves their Information System, IAMaaS provides a great productivity increase because automatically provides all necesary APIs for the integration of new component
Better services for end users: Provides self-service tools to modify personal information, so they can modify or retrieve your password, to have knowledge of the systems to which they have access, allows access to all applications with only once login, provides on line guides, intuitive and friendly interfaces...
Better services for admins: They can design entire corporative identity strategy with IAMaaS tool kit. Also, IAMaaS provides to the admins a personalized dashbord in which they have all transactions under control. They can analize all kind of behaviours too: Users, front-office, back-office, cross references, platform billing and platform resource use.